Caroline and Peter were married at Parsons Garden in the Queen Anne neighborhood in Seattle, followed by an intimate dinner reception in the penthouse at one of Seattle's oldest fine-dining restaurants, Canlis. It was one of those pre-rain autumn days in Washington. The leaves had started to turn yellow and the sky was slightly overcast with the threat of rain, but the Seattle drizzle had not yet descended for the winter and sun was trying to make herself known, creating a gorgeous day for Caroline and Peter to get married.
Focusing on a color palette of white, peach, burgundy, and green, we incorporated dahlias, ranunculus, garden roses, and ferns into Caroline and Peter's floral arrangements. And I got the opportunity to incorporate one of my favorite dahlia varieties, the Hollyhill Black Beauty. Its large, spiky petals lend a unique texture and the color of this variety is a deep red, burgundy; it's so rich that it almost looks like velvet.
Victoria, their fabulous wedding planner of Soon to Be Events, created jazz-inspired table numbers for Caroline and Peter, bringing in their obsession for that genre of music. David Cho Photography captured the warmth and beauty of their day and all the love shown by Caroline, Peter, and their friends and family in attendance.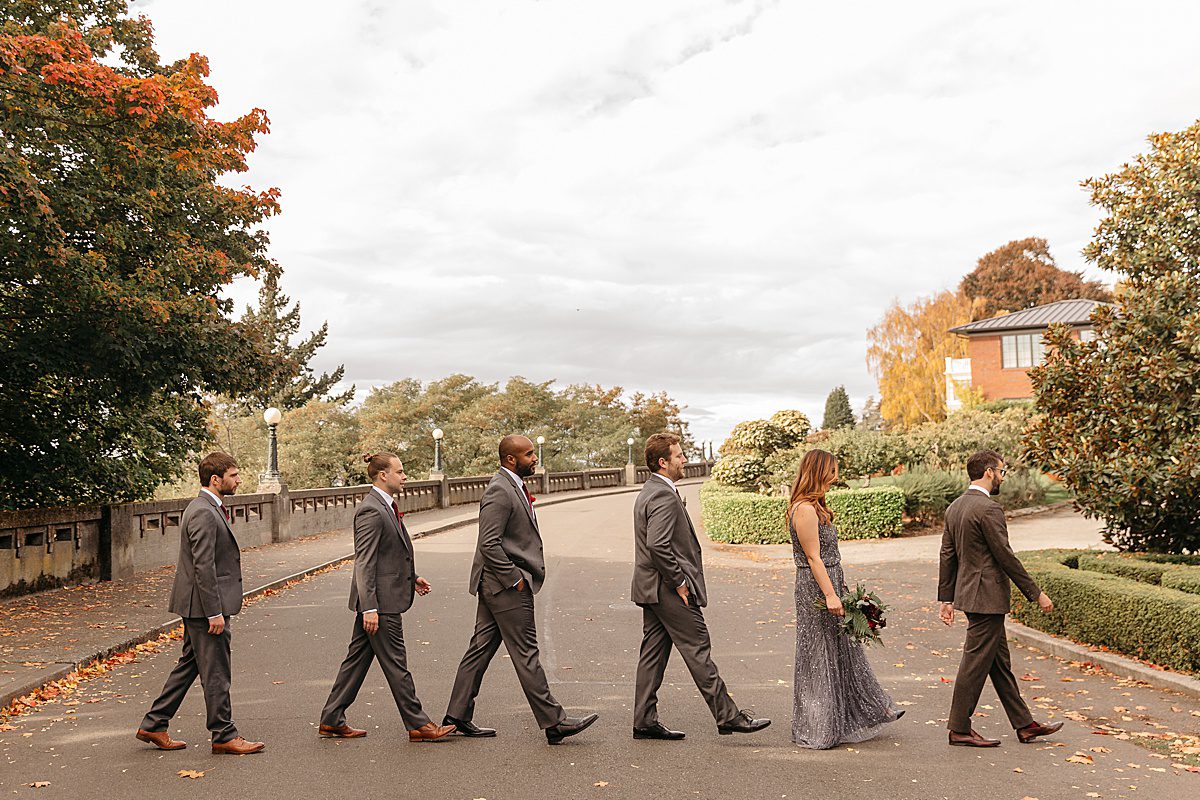 Planner: Soon to Be Events
Venues: Parsons Garden & Canlis
Photographer: David Cho Photography
Cake: The Sweetside
Hair: ZO and CO
Make-Up: I.M Artistry